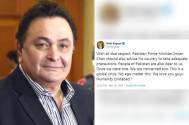 movie news
MUMBAI: This is not a time to hold on to ego. Rather this is the time when we should all come together to fight a bigger threat...
read more
20 Mar 2020 05:18 PM | TellychakkarTeam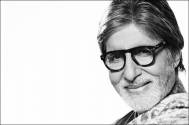 movie news
We know how nail-biting an India vs Pakistan match can be, perhaps that's why the epic clash is seeing a tinge of celebratory touch. 

...
read more
15 Mar 2016 07:07 PM | TellychakkarTeam
Releases
Makhmal, a well acclaimed short film that recently screened at the San Francisco 'Festival of Globe' (FOG) as the Official Selection of 2015, and...
read more
02 Oct 2015 04:02 PM | TellychakkarTeam