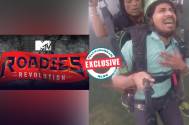 TV News
MUMBAI: The seventeenth season on MTV Roadies will soon hit the Television screens. The show has an incredible fan-following. The...
read more
14 Feb 2020 02:13 PM | Aqsa Akbani Siddiqui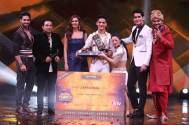 TV News
MUMBAI: : Delhi's Tara Prasad and Nisha Rasaily, who hails from Sikkim, have emerged as the winners of dance-based show High...
read more
30 Jul 2018 12:51 PM | TellychakkarTeam